MODELS
ON-THE-GO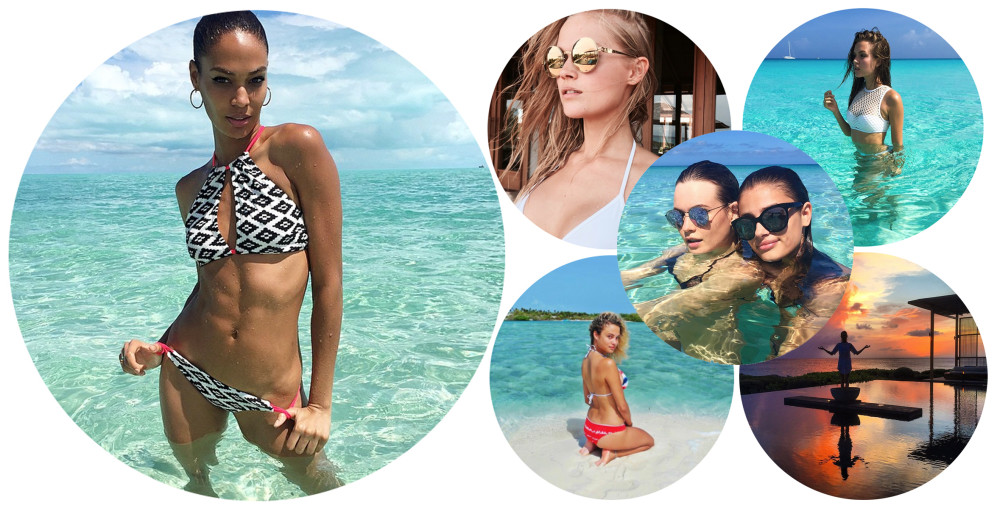 Models Find Paradise in Turks & Caicos.
Heaven is a small place in the Caribbean Sea… No wonder there are so many angels! From the Victoria's Secret Swim photo shoot to weekend getaways, Turks & Caicos has us daydreaming all day, every day.
Joan Smalls
It's getting hot in here… Oh wait, it might just be Joan Smalls (the native Caribbean) posing for her BF in the crystal clear, breathtaking Caribbean Sea where she looks at home. Way to make us indulge in daydreams!
Josephine Skriver
Josephine Skriver lives to make us all jealous (umm just look at her instagram). Here's yet another reason why we envy her – she's basking in the most beautiful, dreamiest ocean on earth.
Taylor Hill
She may have just gotten her VS wings, but she could have easily been a mermaid in a previous life. With her dreamy blue eyes and envy-worthy body, Taylor Hill makes Turks and Caicos look even more heavenly (like, is that even possible?)
Behati Prinsloo
Three words: Namibia. Born. Stunner. Her flawless skin perfectly compliments this turquoise Caribbean water. Gucci eyewear should book her for a campaign immediately!
Vita Sidorkina
Killer face, killer body… Killer everything, pretty much. She may be NYC-based, but Vita Sidorkina is by all means one of our favorite beach bums.
Rose Betram
NO stranger to modeling on the beach, this Belgian born Sports Illustrated Swimsuit model has the perfect sun kissed blonde hair for the turquoise waters in Turks & Caicos